FM 835 Parfum PURE Royal - Federico Mahora
navigate_nextnavigate_nextnavigate_next
FM 835 Parfum PURE Royal - Federico Mahora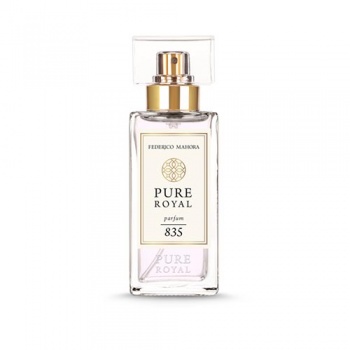 FM 835 Parfum PURE Royal - Federico Mahora
Geurnoten:

Topnoten: appel, peer, bergamot, citroen, perzik.
Hartnoten: lily of the valley, jasmijn, roos, iris.
Basisnoten: cedarwood, patchouli, vanille, amber, wood.
Productgroep: PURE Royal


Type: zoet, maar met tanden, feisty


Concentraat: 20% (Parfum)


Inhoud: 50 ml


check_circleop voorraad.
in winkelwagen

* Deze aanbieding is geldig t/m 1 november 2021 zolang de voorraad strekt.
Reviews:
Schrijf als eerste een review...